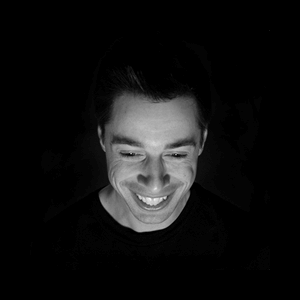 Hello! I'm
James Carswell
I'm a digital marketer based in the UK. I like to explore the world, often by bicycle, and listen to heavy metal.
WORK
Digital Marketing
I worked at one of the UK's leading online marketing agencies, Periscopix (now part of Merkle Inc.), between 2006 and 2019 in both London and Dubai.
Specialising in pay per click advertising, I built and managed PPC campaigns across a range of B2B and B2C industries, from small family businesses to huge multi-national brands. My role in later years focused on PPC best practice, quality assurance and training across the agency.
I now mostly work on my own web projects.
KEY SKILLS
PPC – Google Ads, Bing, Facebook, Twitter, Amazon.
SEO – Technical and on-page search engine optimisation.
Analytics – Google Analytics, Google Tag Manager.
Web Design – WordPress, HTML, CSS, PHP.
Need help with your digital marketing?
FUN
Cycling
In 2019 I set off from London to cycle around Europe. After riding 7,500 km through nine countries with over 83,000 m of elevation gain, the trip was cut short due to the pandemic. Since then I have cycled from Inverness to the Lake District, completed short tours of the Lincolnshire Wolds and Peak District and cycled the Way of the Roses coast to coast. In 2023 I cycled over 4,000 km around Catalunya and through France. Back in London I have enjoyed hosting cyclists via Warmshowers and repaying the hospitality I received in Europe.
Travel
I like to explore the world slowly, taking time to get a feel for each country. For my first big solo trip outside the UK I flew in to Mexico City and backpacked through every country in Central America over a period of seven months, consuming countless tacos, pupusas and plates of gallo pinto. I have also travelled in South America, Europe, Australia and New Zealand. I'm excited to see much more of the world over the next few decades.
Music
I'm a regular at live music venues around London and further afield. I'll listen to most genres, but my favourites are alternative rock, post-rock, post-hardcore, punk, stoner rock, doom metal and everything in between. Pretty much anything with guitars. I've seen Rage Against The Machine in Lisbon, The Foo Fighters in Interlaken, Tool in Vitoria-Gasteiz, Molotov in Buenos Aires and Fantômas in Mexico City. Support small bands, wear ear plugs.
PROJECTS
Cheap Subscriptions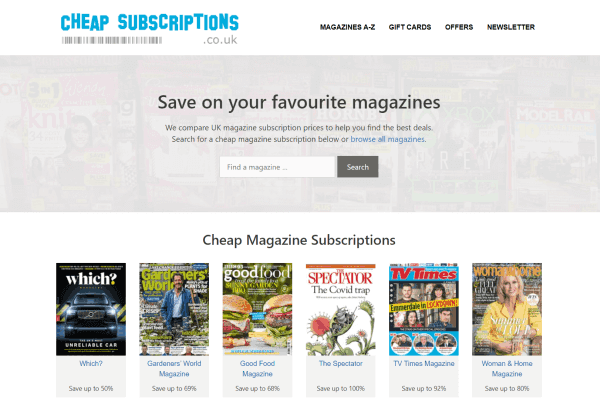 A price comparison website that helps UK consumers find the cheapest deals on magazine subscriptions, showing the best offers for both print and digital magazines.
Originally coded in pure HTML and CSS, the Cheap Subscriptions website is now built on the WordPress CMS. The latest design brings it up to date with a fully responsive layout that focuses on speed and usability across all devices.